The SCRA Round Scope Clock

The latest creation from the secret Cathode Corner laboratories
is the round scope clock. Heretofore seen only in renderings,
this masterpiece of acrylic engineering is now real.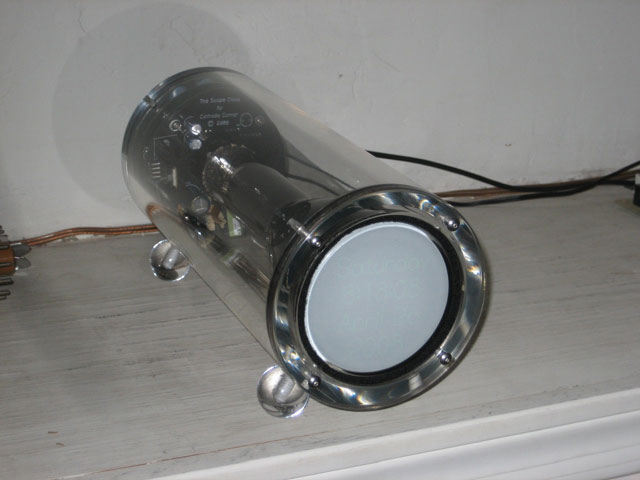 The case is made of a 3/8" cast acrylic tube. It is an asset to any mantel.

The inside is as beautiful as the outside...




The rear panel holds a full complement of handy controls
for your twiddling pleasure.




It can also tell time.




All the display modes of the SC200 clock board are available.




Anticipated price: $999 including GPS receiver and power adapter

This clock is being readied for a limited production run.
It is not yet available. Watch this space for updates.

Back to main page.

April 26, 2008